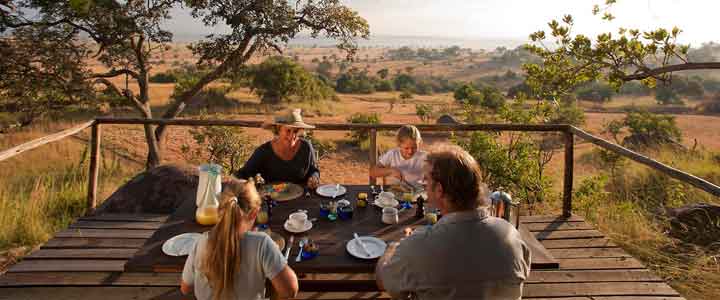 DAY 1: Airport Arrival
Arrival day, picked from the airport and transfer to the hotel in Arusha for dinner and overnight.
DAY 2:
Leave Arusha after breakfast, drive to Manyara for the full day game drive, lunch at the village -(authentic local lunch), Maasai village visit, later evening drive to Lake Eyasi Tented Camp for dinner and Overnight.
DAY 3:
Very early morning leaving the camp and join the Bush man (Hadzabe tribe) for the hunting activities using bow and arrow, and woman doing gathering fruits as part of their daily life. Late morning return to the camp for branch, evening enjoy the walking, bird watching around the lake shore, & sunset. Return to the hotel for dinner and Overnight.
DAY 4:
Leaving the camp late morning after breakfast, visit the Datoga tribe, famous for being the most skilled black smith among the Tanzania s tribes, drive to Ngorongoro for hot Lunch, evening walking at the coffee plantations and bird watching, later evening walk back to the hotel for dinner and Overnight.
DAY 5:
Early morning drive to the Crater after the breakfast, picnic lunch at the hippo pool, and later evening drive back to the hotel for dinner and Overnight.
DAY 6:
Morning breakfast at the lodge, drive to the Serengeti via Oldupai Gorge, where the first skull of a human kind was found, visit the museum and be lectured about the Gorge. Picnic Lunch at the museum area then drive to the Serengeti, drive en route to the camp at central part of Serengeti late evening.
DAY 7:
Leave the camp early morning drive after the Breakfast, enjoy the sight of Serengeti drives, lunch at the camp, second evening drive at the park, sunset, and late drive back to the camp for dinner and Overnight.
DAY 8:
Morning after breakfast drive to south/North part of the Serengeti depends on where the migration is supposed to be moving and time of the year. Arriving at the camp late evening for dinner and Overnight.
DAY 9:
Morning and evening game drives, having hot lunch at the camp Overnight at the Camp.
DAY 10:
Leave the Camp early morning, drive en route to Ngorongoro Lunch at the view of the Crater, early afternoon at the lodge for your rest, farewell dinner and Overnight.
DAY 11:
Late morning wake up and breakfast, drive to Arusha for hot Lunch, visit the Maasai Market in Arusha, late evening drive to the Airport for your flight home.